Every product launch funnel and website creation process requires 2 major things, one is payment-gateway system integration and another is Email auto-responder integration. PayPal is said to be one of the most easy and simple method of processing payment online for all the online shopping savvy people. PayPal is most extensively and famously used payment gateway for online product launches plus other donations. In addition, PayPal is the chosen way for online transaction. PayPal provides various services and Payment solutions to different sites and business.
For a simpler and quick method of processing online payment, PayPal is considered as an entire solution. PayPal has allowed worldwide eCommerce by its easy payment method and simpler across various languages, currencies, and places. As well as, it will be convenient to accept payments by giving merchant services such as 'Buy Now' buttons plus shopping-cart facilities.
Advantages to Integrate PayPal into WordPress WebSite
PayPal simply has an excellent record keeping system. You can easily maintain a track record of all the transactions. It provides a safe payment option so you cannot watch the credit card details of your buyers. PayPal allows you to accept money through it very easily as compared to other payment methods. PayPal gives a premium method for processing payment which is known as Payment Pro. It is basically a virtual terminal that enables website owners to process payments from your consumers. You will get loads of advantages if you choose to integrate PayPal Pro with your WordPress site. Some of the major advantages are listed below –
Scam protection filters
Easy Admin options
Good support
Low pricing
No separate Gateways required
Now, let us explain these benefits in details.
Scam protection filters
The hardest part of processing payment is handling credit card processors, and separate retailer accounts, but this payment gateway gives you scam protection. This leads to the problem particularly at the time of cancellation of subscription or membership. When you integrate PayPal Pro with your WordPress website, you can automatic address verification logs and fraud screening.
The capability to process persistent payments automatically has made this payment option especially famous for sites that have membership and products which need frequent subscriptions.
Easy Admin options
We better understand that one of the hardest methods for processing payment is handling various retailers. At what time you integrate your WordPress website with PayPal Pro, you can get simple to navigate various reports from various retailers at one place comprising monthly sales, and transaction details. Particularly for frequent billing you can also deal with all of the retailers and even look for earlier transactions for particular clients and sales.
Good Support
PayPal Pro gives huge customer support features to ensure that everything works perfectly. They haven't provide online support, help center, text chat support, email support, and telephone support, however they also provide keen account managers for various accounts that process over 50,000 USD for each month.
Low Cost
One of the ideal reasons for the recognition of PayPal pro is the low cost. At present, the monthly charges are just 30 USD, without any other fees and gateway fees. Also, there is a fairly small transaction charge that is dependent on the total of your monthly transaction. In case you had further amounts in monthly operation, they'll decrease the transaction charges.
No separate gateways required
PayPal Pro enables retailers with all of the qualities that they require for processing payment and mix payment gateway options. The majority of payment systems wont give options for all payment gateways in one. If you have PayPal Pro, then you don't require maintaining separate connections with numerous credit card companies and retailer bank accounts for processing payments.
How can I add Payment Button on My WordPress Website
Today, PayPal is said to be the most famous financial mediator on the web. It can really assist you on building a good ecommerce website and it gives different methods for accepting money. PayPal donate button is one of the leading methods that several organizations use. Since PayPal is frequently employed as a major shopping-cart system, it really can aid you sponsor a charity. By having a PayPal donate button associated to your PayPal account, you get the option of accepting money for different reasons. It also provides people a facility to transfer you funds for virtually any purpose. Also, it makes it suitable if you do charities or perform your individual campaign for a good reason. In this step by step guide, we are about to demonstrate you how you can effortlessly install this option to your wordpress site.
Your personal PayPal Account
Before beginning the process, it is important for you to own a separate PayPal account. The sign up is absolutely free and connects straight to your credit card or bank account. To get started with the process of sign up, just go to the PayPal.com. Though sign up or registration at this site is free, but you need to pay some charges or fees for each and every transaction. This is basically based on your account type that you use. For instance, the fee varies from 2.2% to 2.9% and 0.3 USD for each transaction. So, when a person transferred you 10 USD, then you would just get 7.50 USD based on your account type. You will require all your bank related details in line to give money and prove your identity. Well, this procedure could easily take minimum of 5 working days.
When you finish your registration process by providing your identification information plus other needed details, you may be entitled for a PayPal MasterCard too. This acts similar to a debit card and will withdraw money straight from your PayPal account.
For preparing your account for charity or donations, follow the given below steps –
Step 1: visit your PayPal account first.
Step 2: check your summary page. Now simply scroll down until you view the option "Seller Preferences" on left hand side. Now click on this option.
Step 3: go into "My Profile" option and there you'll see "Custom payment pages" option. Now click on the "Update link" that you see on the right hand side of this page.
Step 4: you can easily tailor or modify your payment page from here. Several people will skip this as the PayPal-default. But, you can tailor it for making the page seem same as your individual site by clicking on the Add option present here. You can add some header images, include logos, and change colors for giving it the exact feel and appearance of your website.
Step 5: as soon as you have tailored all the settings, provide a suitable name to your page style and click on the "Save" option.
Use a Plugin for Installing the PayPal-Donate Button
There are loads of useful plugins that are present in the market which can help you to install a donate button into your site. In this guide, we will make use of PayPal Donations plugin. It is a very simple method for faster including a button whether or not your employ it as a widget or through employing the accessible shortcode.
Step 1: visit the "Plugins" section of your administrator screen.
Step 2: now just click on the button "Add New" button and seek "PayPal Donations."
Step 3: set up and activate the plugin.
Step 4: this paypal Donations plugin will include a new function into your "Settings" called as "PayPal Donations". Now click on this for opening a plugins options.
Step 5: as soon as you open the PayPal Donations settings, go into the "PayPal Account". This'll be the e-mail ID of the account that you link PayPal with earlier.
Step 6: choose the currency type that you use. PayPal will automatically change currencies if someone makes payment from other country.
Step 7: in the Page Style section, you will require typing the custom page name that you made in PayPal for the donation.
Step 8: the return-page is a domain name or link for showing the donator as soon as the money have been transferred. Some people will create a particular "thank-you" webpage in WordPress site for this reason. Put the url in this section. This option is also not obligatory. Also, you could simply use the link of your site.
Step 9: if you skip the amount blank, this provides the donator an option for sending any specific amount that they wants. Or else, you can fix a particular quantity in this box.
Step 10: the intention is a message that informs people why you require the donation.
Step 11: add a reference message to donation so that users understand what the funds relates to. For instance, some people will just type their name, the charity or the company in this section.
Step 12: select a donation button. Well, this plugin is available with 3 default options that you can use. You can also choose to use a customized button if you've a particular graphic that you wish to use.
Note: If you prefer using a custom button, type the website link of the graphic in that particular field for "Custom-Button." Or else, just leave it blank.
Step 13: just set the language and country for your donation button. This PayPal Donation Plugin supports over 15 locations and current languages.
Step 14: Click on the "Save Changes" option.
Step 15: after saving your settings, you can include the donation button to any page or post with the use of following shortcode:"[paypal-donation]".
Manual Installation
Though this plugin performs really well, it is likely to set up the donation button on your own. Fortunately, PayPal does all the hard work and will provide you a code that you just need to copy and paste to your site. You can place this code virtually anywhere that accepts HTML, comprising the "Text" widget if you wish to put it in a sidebar.
For setting up the button manually, you need to do following things –
Step 1: open your PayPal account and go to the summary option and then scroll-down to "Seller-Preferences" option. Now click on this link.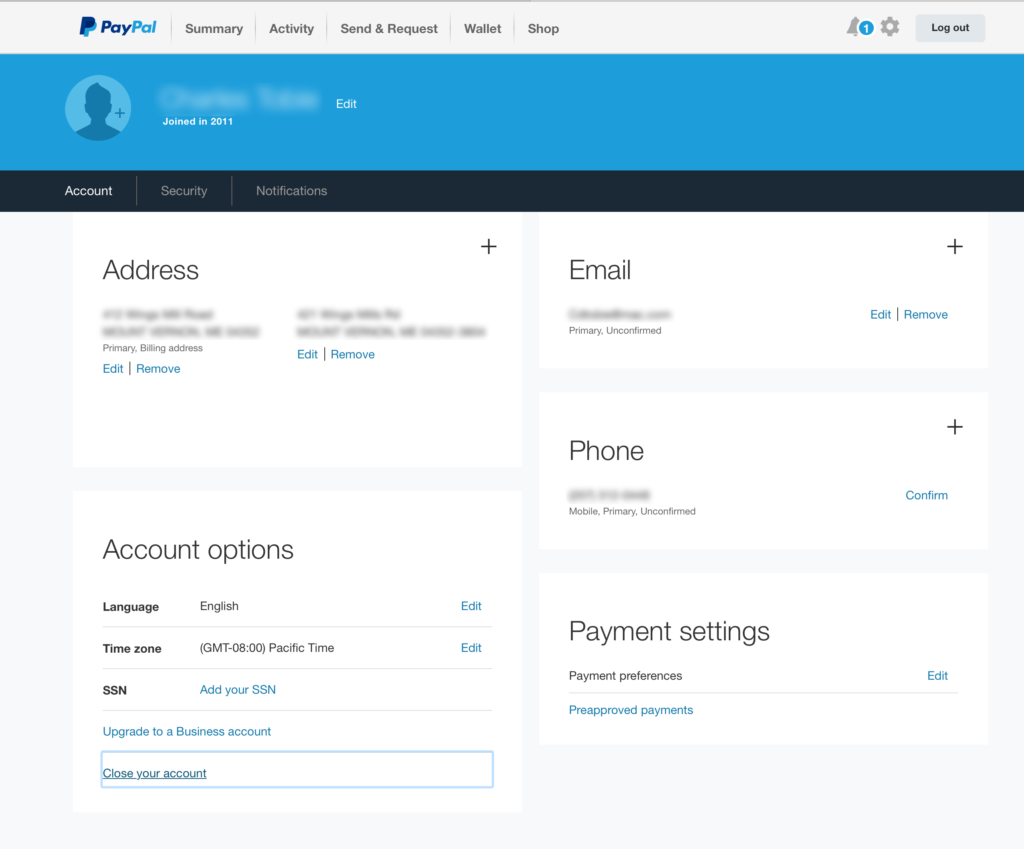 Step 2: then a new screen will appear with the name, "My Profile". PayPal buttons should be the first option. Now click on the update link.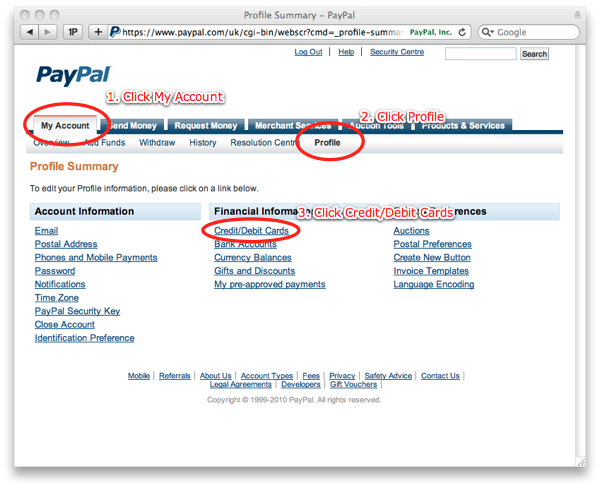 Step 3: another screen will be opened showing all the buttons that you have made. On right hand side, you will see a url for "creating new button". Now click on this url.

Step 4: now you will see a "Create PayPal-payment button" on your screen. There you will also see a drop-down window labeled as "Choose a button-type", now choose the suitable option for donations.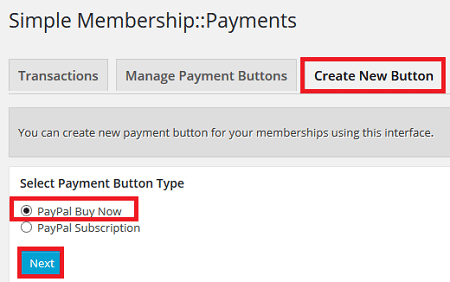 Step 5: enter the rest of the details required in steps 1, 2, and 3 on this screen. When you are done, click on the option "create button".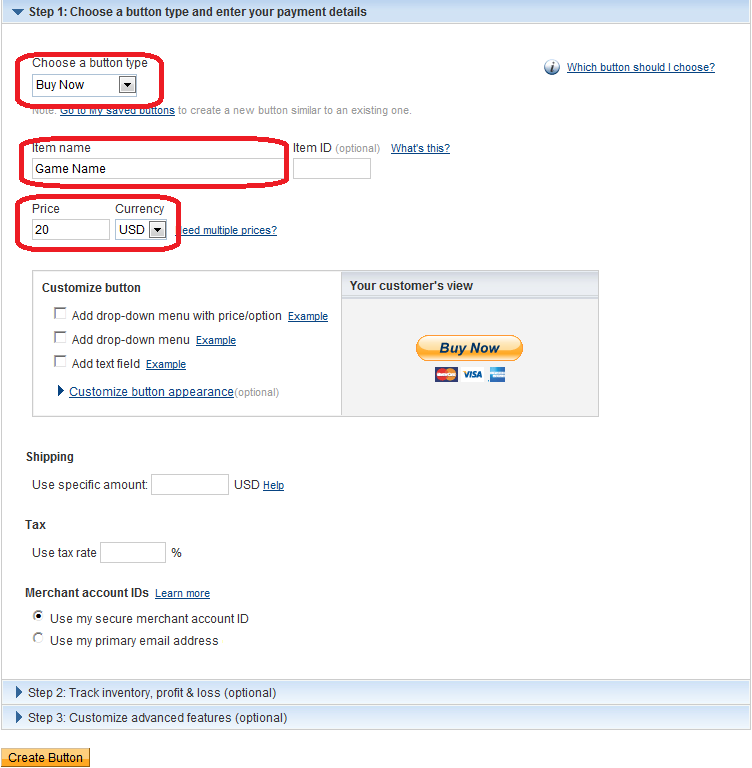 Step 6: this will cram a window where you can copy the code generated by PayPal. Now paste this code in any part of your website that accepts HTML, like Text" tab in posts and pages. Including a PayPal donate button into your site can have so many reasons. It can aid create profit or aid your fund a good motive. It is secure and superbly safe method of accepting cash on the web.
5 Free PayPal Plugins for WordPress
A few users of WordPress need complete ecommerce solutions such as MarketPress: but, some do not require that much. Yet, they require an option that will allow them to sell their products and services with buoyancy via PayPal and provide them some good options for processing payments at the same time. Here, we are going to describe some top PayPal plugins that allow you to do anything from accepting donations to including a shopping-cart into your WordPress website.
Simple Paypal Shopping-Cart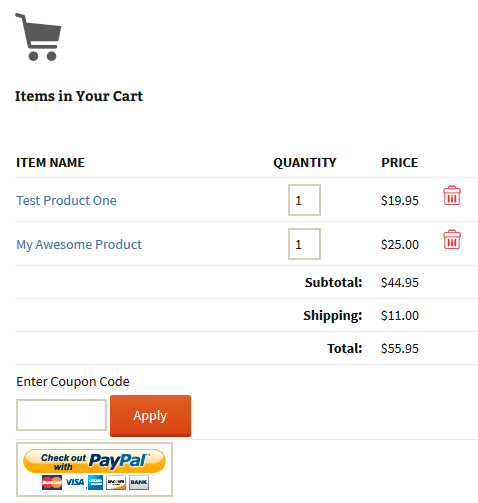 This plugin allow you to add a shopping cart into your website. With the help of shortcodes, you can simply include a PayPal button into your webpage, however then you can also include a shopping cart onto the same page or to the other page. When buyers click on "View Cart," then they'll be capable to see the products in their cart plus the rates. For leaving the page, they can click on the check out button. Now they will redirect to the previous page. Additionally, you can add delivery charges and facilitate some coupon or promo codes.
Ultra-Simple PayPal Shopping-Cart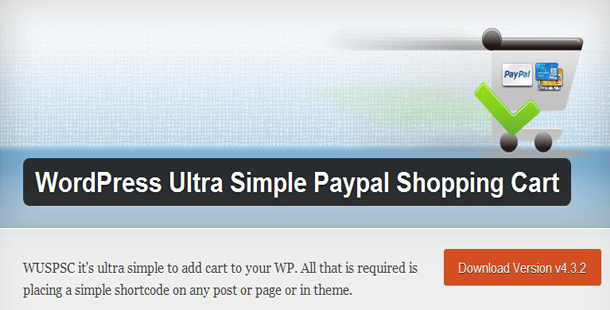 Regardless of its name, this plugin allows you to get rather classy Shopping Cart that you can include into your website. Also, by Running-off shortcodes, you can simply arrange them for offering users with numerous options, like providing them an option to pick large, medium, or small, or also allowing them to mix various dissimilar variants – for instance: pick a shade and pick a size. Also, you can add PayPal based shipping which is a free option for shipping, if numerous orders are placed. You can include some thumbnails and include some taxes in the cart.
WP-Easy PayPal-Payment Accept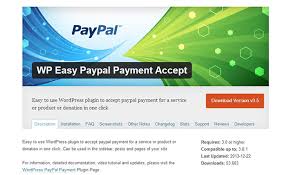 The WordPress Easy PayPal-Payment Accept is a plugin that allows you to install a button labeled as "Pay Now" on your website. You can include equal to 6 various options for a widget. You can create a number of widget in your page with shortcodes. The widgets used here are usually PayPal widgets, and not the WP widgets, and hence you can put them wherever you want to – for example, in a page or in a post. Certainly, you can also place them in WP widget slots. Besides payments, you can change the accepting donations.
Quick PayPal-Payments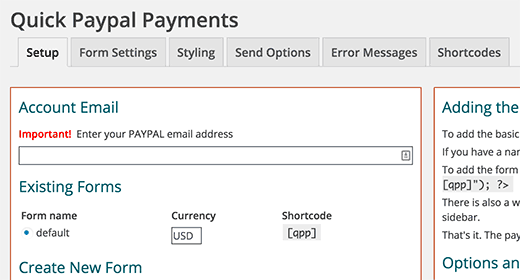 This option of PayPal Payments provides a range of wonderful options, which consist of numerous choices for example, a coupon or promo code, the capability to add delivery charges, having the capability to include options, having a "Thank You" webpage, and also a processing charge.
However styling section is a place that appears to set quick PayPal Payments apart – administrator controls that enable you style the payment section in all kinds of way- submit button, coupon button, input fields, header color, font styles, background, form border, and a place for custom CSS. Since styling might not so significant to a few website owners, however for some other people it might be extremely significant. In styling is vital for you, then you may wish to think about making use of this plugin.
PayPal Donations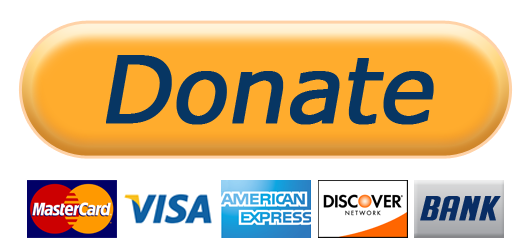 Well, this plugin, different from other plugins available out there is only made for donations. You can receive hordes of donation-buttons on your WP site with a widget or shortcode. There are many options for various currencies, languages, different default nations, a Thank-You page, plus making use of your individual button, plus many more technical options. Since, it is not as concerned as most of the other listed plugins, if you are just searching for a simple donation button, then you might wish to think about using this plugin.