Keep your site clean and secure.
Every time shoppers place an order, they're trusting you to keep them safe from hackers who steal information or spread spyware and viruses. Deliver on that promise with SiteLock. It not only finds malware but the security gaps hackers use to break in. All SiteLock© Plan includes: Security alerts, SiteLock Trust Seal, Search engine blacklist monitoring, Unlimited expert support, Money-back guarantee.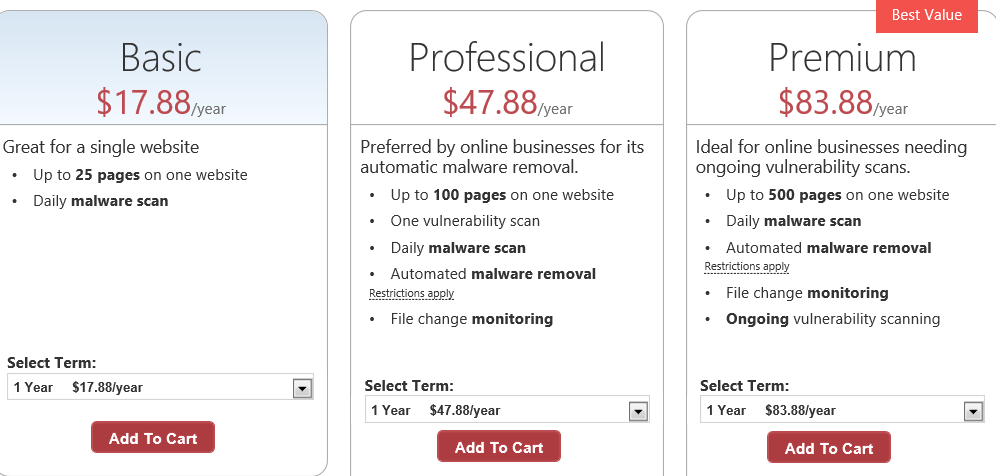 How SiteLock Works ?
It's a typical day for Geoff and Kathleen, with shoppers coming to their business websites in spurts. Hidden among the legitimate visitors is a hacker, who looks for and finds a way to break in.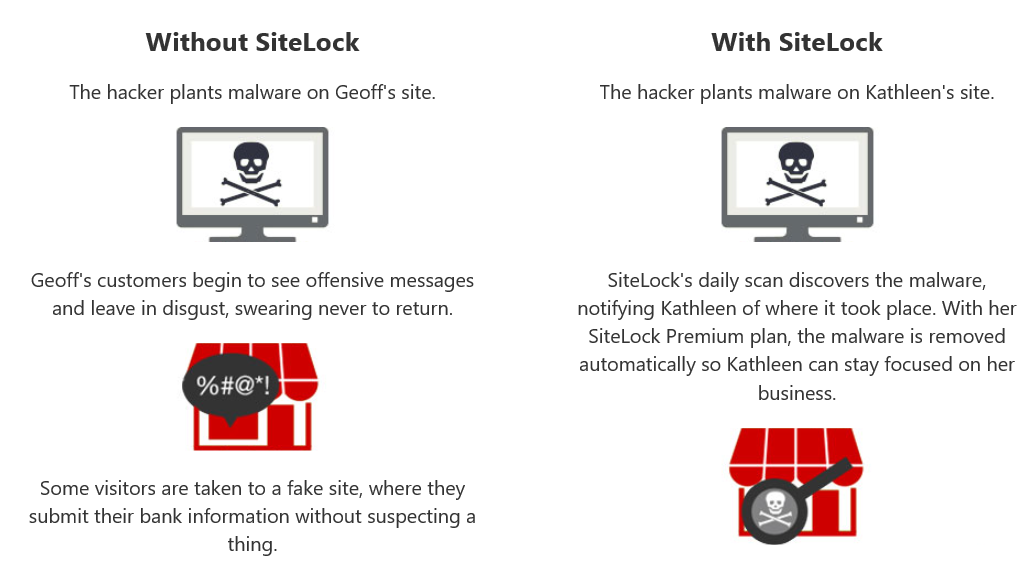 Kathleen's customers continue to browse her site, safely and without interruption, as SiteLock keeps scanning in the background. Kathleen gets back to business without any downtime. Her customers stay safe and her reputation stays golden.
Find. Fix. Prevent.