From the company behind the hit .XXX domain comes .ADULT, one of the newest domains dedicated to the adult industry online. This additional domain should come as no surprise given the popularity of adult content on the Internet. In the world of new domains, where there's an audience, there's a domain extension.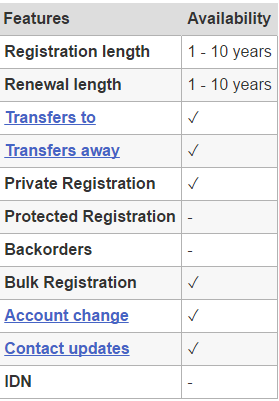 Erotic websites will obviously be one of the main group of registrants for the .ADULT domain extension. However there is a wide range of grownups-only material online that isn't strictly erotic. Gaming, couples-only travel, age-restricted communities, and of course alcohol and tobacco all have a home in the world of .ADULT.
While it should be fairly obvious that there would be some opposition to .ADULT, one of the main advantages is that it allows consumers to block adult content from sensitive audiences. In addition, people can register .ADULT websites to protect their reputation by preventing others from registering the same domain name.
These domain names can only support 1-63 characters (with a minimum of 1 character), and can contain letters (a to z), numbers (0 to 9), and hyphens (except as the first or last characters of the domain name). You cannot register domain names with special characters such as & and
Who can register .adult domains?
Anyone can register .adult domain names on a first-come, first-served basis.
Renewals
We'll attempt to auto-renew your .adult domain on its expiration date. We'll park .adult domain names after the first failed billing attempt. If the domain isn't renewed within 40 days following expiration, we cancel it and remove it from your account.
Refund details
For details on refunds, please visit powerhoster's Refund Policy page and look under BOTH of the following categories:
Products with Special Refund Terms (look under Domain Name Registrations/Renewals)
Products Not Eligible for Refunds
Nameserver requirements
Two nameservers are required for .adult domains to resolve, and a maximum of 13 nameservers is allowed. DNSSEC, IPv4 and IPv6 are supported.