If you are trying to find the answer of what is the exact different among a domain-name and web-hosting name then you has landed on the right page. This tutorial will answer all the important questions whatever arises in your mind. For people who require asking this question without requiring becoming a DNS administrator, a right hostname is a particular name that point to a particular host. In simple words, your domain name is the specific name of your url or website (www.powerhoster.com) plus can be bought by visiting a domain-name registrar. Generally domain names vary from approximately 10 USD to 50 USD per year based on the extension (.com is cheaper than .ca).
If you want to see your site to come on the web, then you will need to upload the files to a server. A hosting company will host the site then. Normally, hosting is billed annually or monthly at the price of 10 USD to 50 USD per month based on which kind of server you want and how much bandwidth and space you're using. You can purchase the domain-name from anywhere, however it is suitable to purchase the same and install the website hosting in the same place.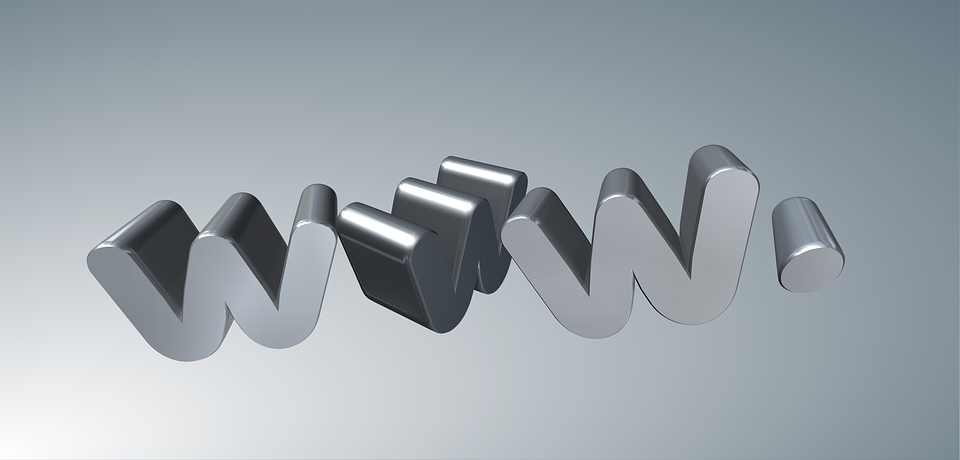 When installing the WordPress sites, we suggest you the below mentioned web-hosting service providers:
com
ca
ca
net
net
com
com
All of these web hosting firms give hosting and domain registration facility which make it extremely handy. However, you can buy a domain-name and after that you can simply host it anywhere else. The below mentioned domain-name registrars are rather famous:
As soon as you have bought a domain-name, you'll be given with login credentials for accessing your account. It's vital for keeping this information on hand and gives it to your preferred web developer. If you have bought a domain-name at a single firm and prefer hosting it anywhere else, then you will require log-in to your url registrar and change the DNS. This change is work simply notifies your domain name registrar that the domain name you are currently using is being hosted now by somebody else.
Before changing the domain-name-server, be careful of your e-mail ID. In case, you have linked your e-mail ID with your domain name registrar, then you'll require setting these up once again with your web hosting service provider. Prior to make any modifications, it is perfect to get in touch with your IT department or website developer and ensure that any modifications will not cause the loss of e-mails.
The entire domain-name hosting and registration may look like intimidating however it's extremely simple as soon as you have executed it for one or two times. If you are going to create a fresh website, picking one of the best website hosting companies to buy both web hosting and domain name will make it easier. If you have previously bought the domain-name from anywhere else, you simply need to ensure that you keep your login credentials to both hosting provider and domain registrar and pass this information to your website developer.
Why there is a need for Domain-name Registration
When you're going to register a domain name, you're likely to offer the below-mentioned details to your domain registrar.
Technical Contact- It is the one that deals with the domain name on technical level. Well, this technical contact has all the rights to handle the name servers, arrange and renew them.
Administrative Contact– This is the domain owner's contact, and it is the most highly administrative control of any domain. For this, you will need to give your name, important contact details and postal address for you to be legitimately related with the domain.
Name Servers- Most of the domain-registrars by default give 2 name servers that are associated to the registrar. Also, you can change the domain-name server along with custom-name servers if you're not hosting the site with your domain-name registrar – A few registrars such as com also provider web hosting.
Billing Contact– This contact will be getting the bill for the domain name renewals as well as updates of potential renewal dates.
How you can Register a Domain-Name
Domains are the true business names plus they are base of a site. The primary step is to create a site a domain-name. It is easy to purchase a domain name and the same can be done in the below-mentioned steps.
Look for Domain Name – look for the group of names you would want to employ for your site and start looking for the names for accessible on the official website of domain registrar.
Add Extras– When you go to purchase a domain name, you may get prompts to include additional services such as SSL certificates, web hosting and Whois guard.
Charges for the Domain– Almost all the registrars will accept PayPal or credit cards as a payment method. It is suggested to check with the particular registrar for the permitted payment method. When you have effectively made payment for your domain name, you'll watch it into your account under the domain name lists. Now you can start the procedure of installing the domain by connecting it to your hosting.
How to Renew a Domain-Name?
After expiry of 1-year period, you are needed to renew your domain-name by paying out a yearly renewal cost. Also, it's possible to have the domain name registered for numerous years.
The procedure for domain name renewal is very simple wherein you are needed to –
Login to your account of domain registrar
Go to the domain list and then click on the specific domain name that is going to expire and then make payments for renewing them.
How you can protect your Domain-name – Keep your Domain name protected
Well, domains are susceptible to get stolen by spammers or hackers, it's vital that you make sure that you have protected your domains. You can acclimatize these safety measures to make sure that you have protected your domain name account.
Make use of strong and unique passwords that are created by software.
Make sure that you've enabled a 2nd authentication security process that connects your domain-name account together with your contact number. Well, this feature is accessible into your domain name account under security and privacy.
Also, you can choose private registration that maintains the registration information regarding your domain as classified.
WHOIS Data For Domains
WHOIS is basically an aggregation of-the-domain tenure data which is posted on various sites across the web. When you obtain a domain-name, your data will start appearing visibly on various sites that post WHOIS data. Actually, this data is extensively posted, and you can search for the domain owners on the database of WHOIS.
The database is accessible on the registrars sites of domain-names and also on the website of ICANN. The data consist of the name of the organization or owners, and technical contact, and the administrative contact. Also, it consists of major dates such as the date the particular domain name was registered and the termination date. In general, WHOIS data is employed fir network administration, verification, and legal reasons. Also, this data can be concealed if you wish to secure your seclusion online.
Domain Privacy Protection of WHOIS
When you're going to register a domain-name, you can include an additional privacy-protection feature that is yearly billed. Well, this privacy protection limits the public admittance to the WHOIS data of your domain.
Know about Web Hosting and Their Types
Generally, web hosting is the allotted server-space wherein all the website documents are kept. Web hosting is provided as an annual or monthly subscription service. A web hosting organization has the whole required infrastructure which is required for you to save your website documents and make them available via World Wide Web. The web-hosting firms give you with the needed storage space by renting it to you and building a bond to enable visitors to explore your site via the web.
Types of Web-Hosting Services

There are various types of web-hosting services based on the different kinds of web servers given to consumers. The mentioned below are some of the dissimilar web-hosting services that are provided across the business by various web hosting companies.
Shared Web-Hosting Service– this is mainly the web-hosting service in which a number of sites are placed on a single server, and they distribute the resources. The sites share all the resources that may contain the RAM, plus this is the most fundamental web-hosting service. Shared web-hosting is great for a beginner-lever blogger who wishes to build a site for a reasonable price. When you're purchasing the shared web hosting plan, you require finding out the designs of the shared web hosting to determine if you're obtaining the best value for your money. Companies such as powerhoster.com provide shared web hosting for beginners. Also, there are several web hosting resellers who provide the shared web hosting services at a reasonable cost.
Reseller Web-Hosting Service- Well, this is web-hosting service that enables designers, web developer, and entrepreneurs to purchase web-hosting plan that they can sell again to their clients. The reseller web hosting package is best for businesses that manage everyday site development where customers will need shared web-hosting.
WordPress Hosting Service– This web hosting service is increasing in fame because WordPress is the most important content management system that powers up loads of sites. This is particular WordPress hosting service which is best for clients who would like to efficiently run WordPress websites.
VPS Hosting – This kind of web-hosting service is strong and consists of virtual server that is allotted to individual clients. The clients have way in to their personal virtual space root-access. This web hosting plan is perfect for sites that have a great amount of traffic, and you may wish to get a VPS web-hosting service at what time you have over 100,000 users every month.
Dedicated Web-Hosting Service– Well this is extremely sophisticated web hosting service that provides the users the complete server access with complete Linux-administration permissions. It's vital to be informed that dedicated web-hosting is said to be self-managed and you need the skill to supervise and handle a hosting or server environment.
Managed Web-Hosting Service– This is simply a web-hosting service that the customer obtains a web-server, however he doesn't have entry to access to the root-Linux administration. With this web hosting, you can renew or configure your website via the FTP client.
Cloud Hosting Service– In cloud hosting service, customers have very powerful, scalable, and reliable decentralized servers. The costs for cloud web-hosting are typically dependent on the consumed resources, and it's the ideal hosting for getting better from a catastrophe because the data is shared across more than one server.