Typically a domain name is the individuality of an online business. This is the reason why people spend loads of money to get the appropriate domain name. For instance, in the year of 2007, a website with the domain name VacationRentals.com was sold approximately for 35 million USD. Certainly not all domain names are sold for such insane prices. However carting off deals of such huge size, there are number of domain names that are being sold and bought every day for rates that build a profitably lucrative business. And this is the place where you can simply discover your chance – making profit from flipping domains.
Know the significance of Domain Name
Well, there are so many major significances to register your individual domain name.
Permanent Address Online
Actually, domains give a permanent location or address for people to discover your business on the web. Despite how your business transforms over several years, your domains can be reliable. Whether you change the host of your site, rebuild your brand, or turn your business-model, your domain can remain the same.
Brand Awareness
It will really be very tough for your business to show up without a recognized domain name. It will probably take a backup to the brand or business that you're sharing your domain name with. It will hard for your browser to memorize your web address without an interesting domain name.
Credibility and Trust

Spending a small amount of money to purchase your individual domain is an indication that your business is valid. This will only boost the conversions and trust with your consumers; however it will make other industries more comfy teaming up with you plus media more comfy saying about you.
In this tutorial you can learn about how to buy and sell domains for profit.
Key Strategies for an impressive Domain Name
1. The essentials: domain name should be memorable, eye catchy, and short. Also, it is important to make domain name easy to spell and pronounce.
2. The silent rules: At the time of purchasing a domain-name, ignore something very similar to contending domain names and ensure not to breach the trademark of someone else.
3. ".COM": The ".com" is considered as the most famous top-level domain plus it can be difficult to discover one that is accessible. In several cases, you should choose a ".com" but if you're planning to sell domain in a particular nation only then you should think about a nation specific domain name like "co.uk" for the UK.
4. Brandable: It is very significant to have a powerful brand. Though, if you are just selling a product at the moment, you might include other products in the prospect. Pick a domain name that you can raise into, though your business or website changes.
5. Be creative: The majority of one-word domain names are already taken and you might require creating your individual word. Try to mix two complete words, use a phrase, mix portions of 2 words together, affix a word with a suffix or a prefix, tweak a word, or make up fully unique name.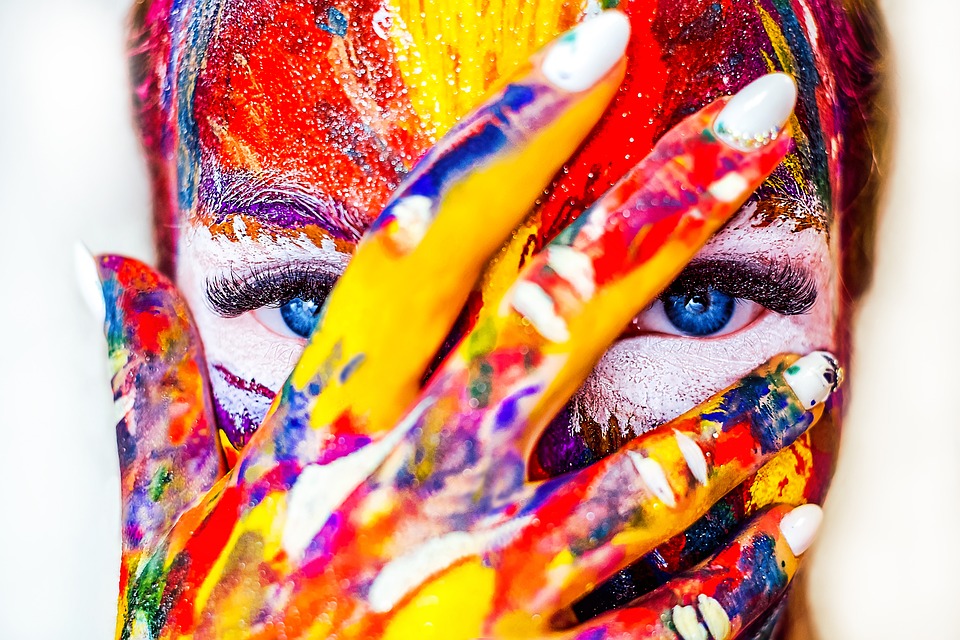 How to Purchase a Domain-Name
After selecting a domain-name, there are some easy methods to purchase and register it.
Step 1: Select a Domain Registrar
There are loads of registrars that will sign up your domain-name for you. You can ask your colleagues or friends for suggestions and always pick a company that has been present in business for a long time.
Step 2: Whois
At the time of registering a domain name, you will need to enter some important information such as your address, number, and phone number. These details become widely accessible by default however you can spend some amount to hide it. A few registrars will allow you to conceal these details without any cost, but, doing the same will lessen how reliable your site looks for both website visitors and search engines. If you are worried about confidentiality, think about using contact information and business name instead of your personal information.
Step 3: Hosting
As soon as you have bought and registered your preferred domain name, you have secured your web address but still you own a site. That will require being created and hosted individually.
What Type of Domain-names Should Be Considered?
1. Timely Names
This works great when you can associate a particular time-frame to a particular occasion throughout that period.
2. Business Names
The business names should be generic here. If you can get ideas with the names like dentist or doctor, then it would be good. Also, you can give your asset a further increase if you are capable to get both geographic names and business names.
3. Generic Names
These names refer to only a product or service. If you go fast enough for emerging and new product, then the benefits can be exciting. However you need to do business with care, if you do wish to unintentionally get caught with copyright or trademark issues. Here the expected fallout is that you could easily get your recently acquired domain sacrificed.
4. Geographical Names
These basically refer to names of cities or nations. Again particularly emerging and new places can potentially give you a good profit on your investment. Your future aims could be some that developers may want to create some community-based portals, or introduce latest services to serve those specific societies.
Where to Purchase Good Domains for Low Rates?
Actually, there are several places and methods to purchase domains – such as registering new domains, expired domains, auctions, and direct buys. A few websites like powerhoster.com give the facility for auctions where you can easily bid on domain names.
Some of the popular options are given below –
Purchase Domains at Online-Auctions
If you're staid about domain flipping then one of the best methods is to purchase deleted or expired domains. These domain names are not usually preferred by owners, thus they are sold by different domain registrars in an auction-like atmosphere. And many-a-times, you can discover implausible domains on these auctions. The key is if you do your work in a right way, you can really earn great money and profit as a domain-flipper. Some of the best destinations from where you can purchase expired domains are mentioned here –
· Pool Marketplace Domains
· NameJet Auction
· SnapNames Auction
· GoDaddy Auction
· Powerhoster Auction
There are many other options available in the market to choose, but we would not because the majority of people who are selling there know it's worth already, and thus it would be tough for you to obtain a low-priced domain that you can use and sell to get profit. Out of the given options, powerhoster auction is the cheapest and best one (from our point of view). On other websites, it looks like people who blindly bid right and left and increase the rates so rapidly for those names that are not actually worth that much.
2. Purchase Domains from Registrars
If you wish to purchase real domains, then you can make use of any popular and reliable domain registrar. If you are attempting to purchase domains that are readily available, there are some popular high-end registrars that you could choose. Usually, a domain name will cost you ranging from 7 USD to 14.99 USD or so. However you can nearly get them in an economical price. Be certain to seek promo codes and coupons always prior to purchase any domain. The majority of these firms provide them once in a while. For instance, there are some sites that are famous for their 99 cents coupons for domain. You can check out some coupon websites to effortlessly get these coupons.
3. Purchase Domains Straight from Owners
What if you keep your eye on a name which has already been registered however it is not available for sale on auction websites? Well, you can get in touch with the owner directly always and make a deal. At times, they may gnaw, while other times they may not. However, you will never understand until you ask. The positive phase of this is that a number of webmasters do not understand the real value of their domains, thus they are keen to part with it for a handsome sum of money.
Tool to Find and Purchase Good Auctioned Domain Names
Exploring these auctions one at a time can be very time-consuming, as you may not be capable to see all the accessible domains, you may lose numerous wonderful opportunities. And that's the reason why we suggest you to make use of some helpful tools to aid you choose from some thousands of domain names from the auction sites. Here are some widely used tools explained for your reference.
· ExpiredDomains.net (Free): Well, this is a website/tool available for free that permits you to shortlist the domain names by special metrics (Page Rank, traffic, and age). It gathers data from a bunch of various places consisting of the auction websites.
· RegisterCompass (Paid): If you are comfortable to spend some extra money (not suggested to newbie), you can try RegisterCompass. This is a highly developed online domain name searching tool that allows you to search auction, expired, and expiring domain names. Also, it allows you to filter your list on metrics like Traffic, AlexaRank, Google PageRank, and several more.
How to sell Domains
You might have purchased some domain names and now you want to sell them out. But, the question is how you are going to do that? Well, here are some useful tips that will surely help you in this condition.
1. Set Your Price
When it comes to sell your domain name, the first step is to set a particular price on your respective domain name. This is referred to as the major protocol for the majority of domain name sellers.
2. Auction
If you really think that there is a high interest in a domain name you have, you can place it for bidding in a reputed domain auction site. This is the best way to get the highest possible rate when there's widespread interest.
3. Make an Offer
In case the domains that you won is quite niche in nature, possibly they will not create huge interest like in the earlier case. In such situation, you may need to make a deal or offer because there may not be helpful strategy to decide the exit-value for your domains.
Bottom Line
In case usual business, purchasing and selling domain names to earn profit has its individual pros and cons. Domain name investors are always out to various business risks. Always do your best calculations to balance both risks and returns. Ultimately, purchasing and selling domain names can be lucrative business if you can use your instincts properly.