Domain name is said to be the base of any website. It's the most vital decisions you will ever make. Also, it's something you are about to carry with you always. So, how do you provide it the required attention and time? What should you think about? Even more perplexing are the different extensions and TLDs that you may require for your website. Today, the majority of people know about the dot com extension. Now, we are about to explore these extensions followed by a quick view at the most famous options.
A Brief History of Extensions and Domains
In the year of 1984, IANA (Internet-Assigned-Numbers-Authority) built the initial 6 domain name extensions i.e. .net, .org, .mil, .edu, and .com. Few years late, the first two alphabet country-code domain extensions (for example, .us and .uk) were created. .int was launched in the year of 1988. Well, it was not until after ICANN (Internet-Corporation-for-Assigned-Names-and-Numbers) was made in 1988 that any fresh domain name extensions (in addition to country-code extensions) became accessible. After an application time, 7 fresh domain name extensions were launched in the year of 2000 and they are – .pro, .name, museum, .info, .coop, .biz, and .aero. At the time of 2005 and 2007, .asia, .travel, .tel, .mobi, .jobs, and .cat were also launched. Soon, the new domain name extensions will arrive.

Types of Domain Extensions
Prior to starting a business, you have to get a space and location for it. Whether you sell customized hats from your accounting services or living room or anywhere else, your business requires having some address. The same theory applies for an internet business. All the online businesses have their own web address. That address in created from a domain name plus a domain-name extension. For instance, a normal address is powerhoster.com.
Here the "powerhoster" is the name of a domain and ".com" is the domain extension, also referred as TLD (top-level domain). To launch a website, you possibly realize that a domain-name registration is needed. Normally, for registering a domain name, you primarily make a quick search to check whether your preferred domain has been registered already. If that variation of the domain name is accessible, you can register it right away, get confirmation from the service provider and then launch your website.
The last part of your web address, also known as extension, is rather significant as it does 2 major things: it navigates traffic to your website and it tells people something regarding your website. For instance, a .com website is normally a business website whereas an .edu website is an education related website. Here, we are going to explain the main types of domain-extension so that you can easily make a perfect selection.
gTLDs (Generic Top Level Domains)
These are the most famous domain extension and they consist of .biz, .net, .org and .com. Anybody can sign up for these names. Together with the standard domain name extensions, there are also some of the restricted use extensions. Those restricted extensions are kept reserved for people who apply for them and normally belong to a particular organization or group. These consist of.
.xxx—restricted for use only by adult amusement websites
.edu—used by educational organizations and schools
ccTLDs (Country Code Top Level Domains)
These types of domain extensions are called as country-code extensions. Basically, there are some of them and a number of them need that the person buying the domain reside in that nation or that the website is located outside of that nation. In addition, the majority of small ccTLDs are not actually searchable out of that nation.
A few ccTLDs provides you the integrity between people who would come to your website. In other instances, people realize that websites with the extension of their nation are filled with junk or spam information. ccTLDs are frequently more costly as compared to the non-restricted gTLD. If you wish to select a ccTLD, study to check if it is easily searchable and would have a strong status.
New-Generic Domain Extensions
In the beginning of the year 2012, a few companies could choose new domain-name extensions (yet known as TLDs). The plan was to come up with creative extensions plus more choices. Now you can simply choose .tips, .photography, .accountant or a range of others.
Regardless of the propaganda, these aren't as famous as was anticipated. The list of accessible domain name extensions was believed to develop rapidly because companies picked them up. In real practice, the domain-name extensions are appealing however not as reliable and searchable as .com. But, there are some creative methods to create an address with a fresh extension like household.tips. Such kinds of TLDs are easy to search both globally and locally but have not drawn attention like the famous gTLDs.
How to Select The Correct Domain Extension
You probably may need to select which domain extension is suitable for your business.
As there cannot be any similar domain, there can be 2 editions of the identical domain with dissimilar extensions. For instance, Google.com is already taken, however you can purchase Google.biz. That is why some companies will choose to buy all the accessible domain name extension of their domain, so as to stop someone else from employing their name with another extension. At the time of buying other domain extensions don't essentially give you increased traffic; you can buy some of the relevant domain extensions and forward them to your website for brand security reasons.
While selecting a domain name extension, think about these factors –
The Purpose of Your website
This is possibly the most vital think to keep in mind. When you are planning to start a blog, you will require considering what your final mode of income will be whenever everything are running and up. If you're operating an internet business, then .biz or .com could be valuable. If the blog is created for an organization, then you can choose .org extension as it's a viable option. Moreover, if you own a blog only for the reason of keeping an online record, then a domain extension like .me could be the best option.
Don't Overlook Local TLDs
With the arrival of local SEO, you could also think about targeting a particular geographical place that you are in. There are more than 200 different ccTLDs, thus you should be capable to find something that goes with your location. Some common ones consist of .ca for Canada, co.uk for the United-Kingdom, .us for the United-States, and .in for India.
Don't Overlook SEO
SEO will be a leading subject for you if your website is anticipating ranking better and higher. Regardless of some information that'll inform you a dot com domain has the better chance of ranking, this is just the case as it is the most famous extension.
Five Reasons to think about New Domain Name Extensions
Honestly, the .com extension has been the obvious leader, and it will be forever. For new online companies, discovering the exact-match dot com domain name that goes with their business or brand name frequently becomes an extremely tough task. Several startups will protect a domain name before confirming their name for this purpose. Lately, a lot of new Top Level Domains have arrived in the marketplace that provides the business owners with plenty of choices when seeking the ideal domain name. Here are top five reasons to think about a latest domain extension.
Limitless branding potential
The newly launched domain name extensions give businesses with exceptional branding opportunity – you can actually get smart, particularly if your business or brand name also have the domain name extension. The .center extension can be a best match for a kind of alcoholism treatment center, that enable them to build an easy-to-remember web address that they feel could be well-branded. With loads of domain name extensions accessible in the market, you should take enough time to delve into everything available. At times, you will come across the one that makes sense. In case, you don't have enough time, then you can think about contacting a domain name broker to help you in finding that ideal extension.
Accessibility
There is no lack of latest domain name extensions – according to powerhoster.com. There are nearly 347 domain names accessible at present, 4 domain extensions are accessible for pre-register and nearly 288 coming soon — the total count is 639. This gives you with nearly never-ending possibilities. The latest domain extensions are not any harder to purchase compared to the conventional .com, and many leading domain name registrars have their access. If you are finding it difficult to get .com, then you should spend some of your time to explore all the accessible options. If you seek a .com domain and the same is not accessible, most of the sites will provide you some suggestions – frequently providing the new domain extensions.
No SEO Drawbacks
Whenever the latest TLD started to float up, there were murmurs of .com having an SEO benefit, however Google has explained how they treat latest domain extensions and they are simply treated like any other usual domain names, comprising .com's.
More reasonable compared to .com's
Just as a dot come is purchased that does not essentially imply that it's been employed. Domain name investment is a vast business, and there are so many corporations and people that pickup .com's and just park them, and wait for someone who is interested to buy them. In some instances, a business might actually require the .com and be keen to spend some additional cash to get it, however the most of new businesses do not have additional cash to debate. There're loads of latest TLDs that can be bought at an extremely reasonable rate.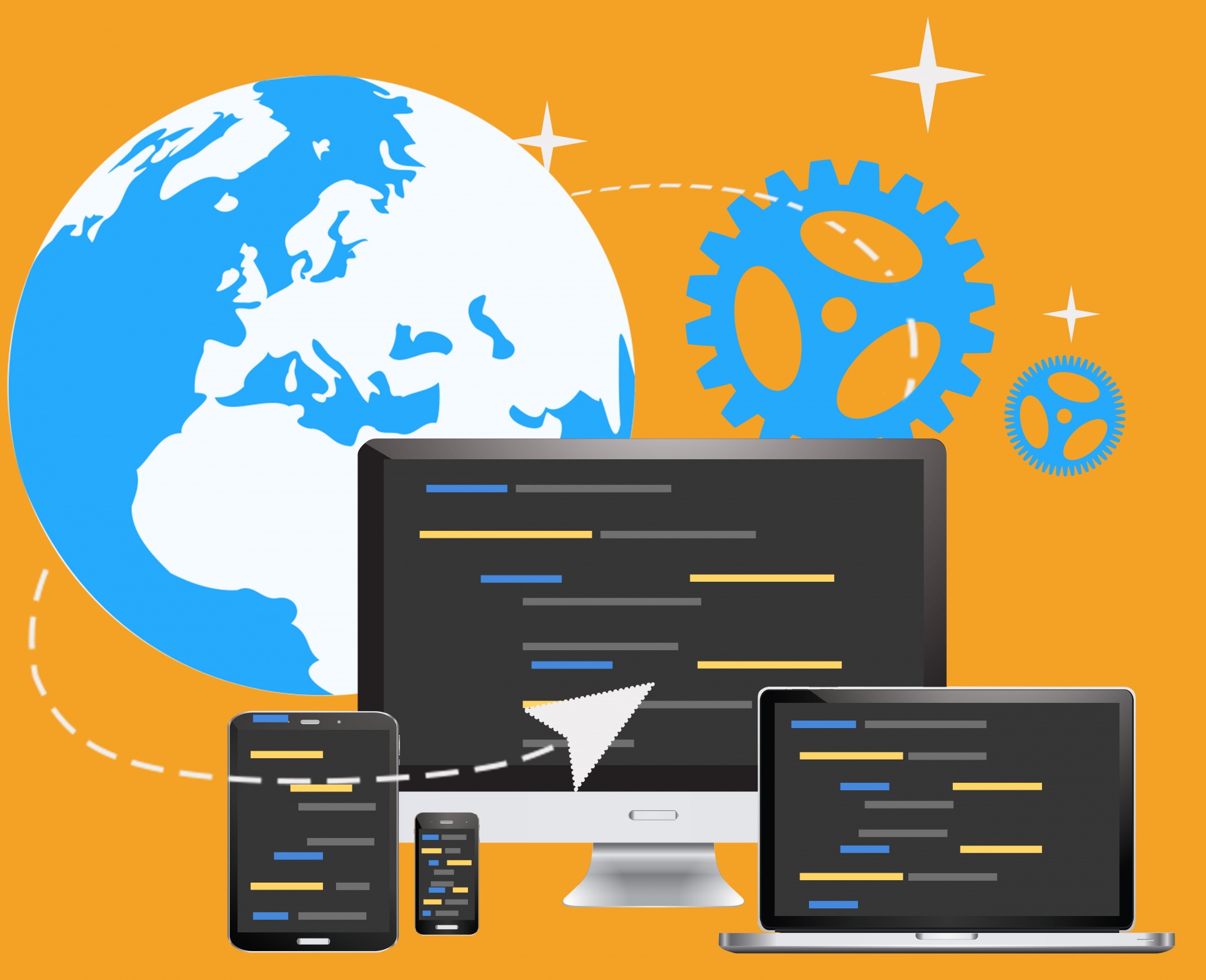 Huge record of short URLs
You wish to own a domain name that is quite simple to memorize, therefore the reason why short domain names earn so much money. It is rare to see 3-character domain names, despite the characters, sell for $XX,XXX at sale or auction.
Final Thoughts
Well, as we already know that there is no shortage of latest and newly launched domain extensions, thus they are continuously being debated and proposed. There is a longing to develop domain name extensions to become geography-based for example, .asia. To that end, loads of domain name extensions such as.quebec, .nyc, and .london have been suggested.
In addition, there has been huge support for the domain name extension .kids, which would also be employed by sites especially created for kids. On the other hand, the .xxx domain name extension has currently been permitted after several years of dispute and it is suggested to be employed by adult amusement sites in the upcoming years. So, what domain name extensions do you wish to register for your business?