We begin to provide $0.99 .com domain name registration service. When you register your domain and check out, please apply the $0.99 domain coupon code: COMSALE3E
You can also go to our backend URL http://cpanel.powerhoster.com to register.
You can just buy the domain name, when you check out, there is a promo code line.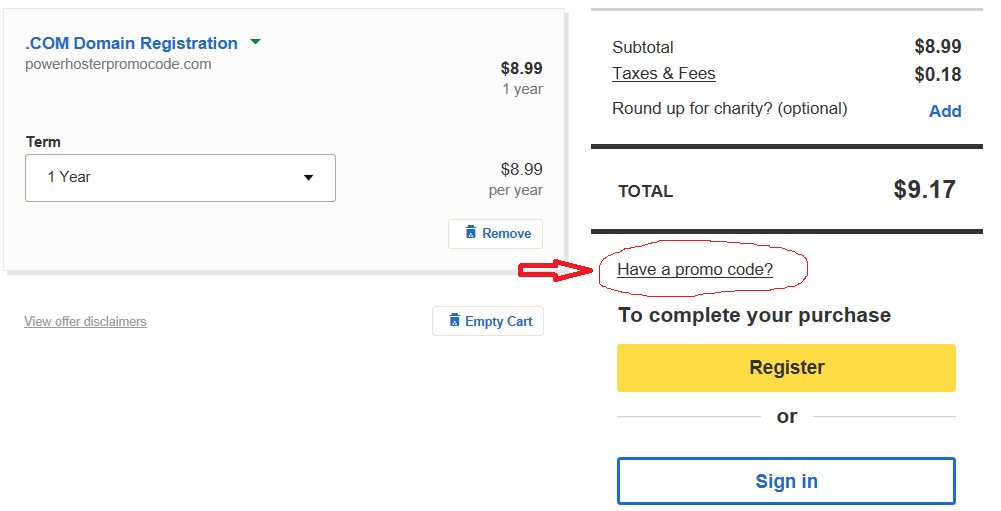 You can click "Have a Promo Code ?" link, and you will get a pop up screen, and you can input your promo code: COMSALE3E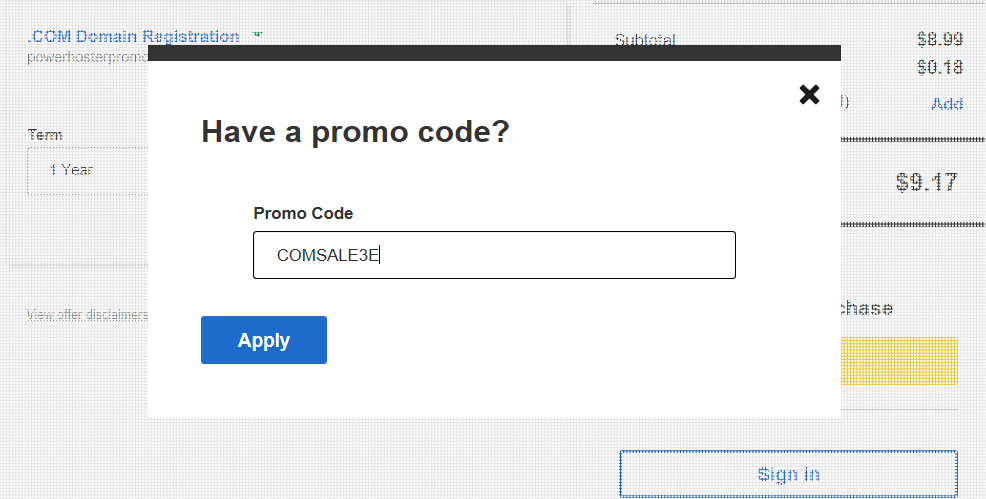 Then you can click "Apply" button. You will find valid promo code, you get a great deal. You will get $0.99 .com domain name registration here.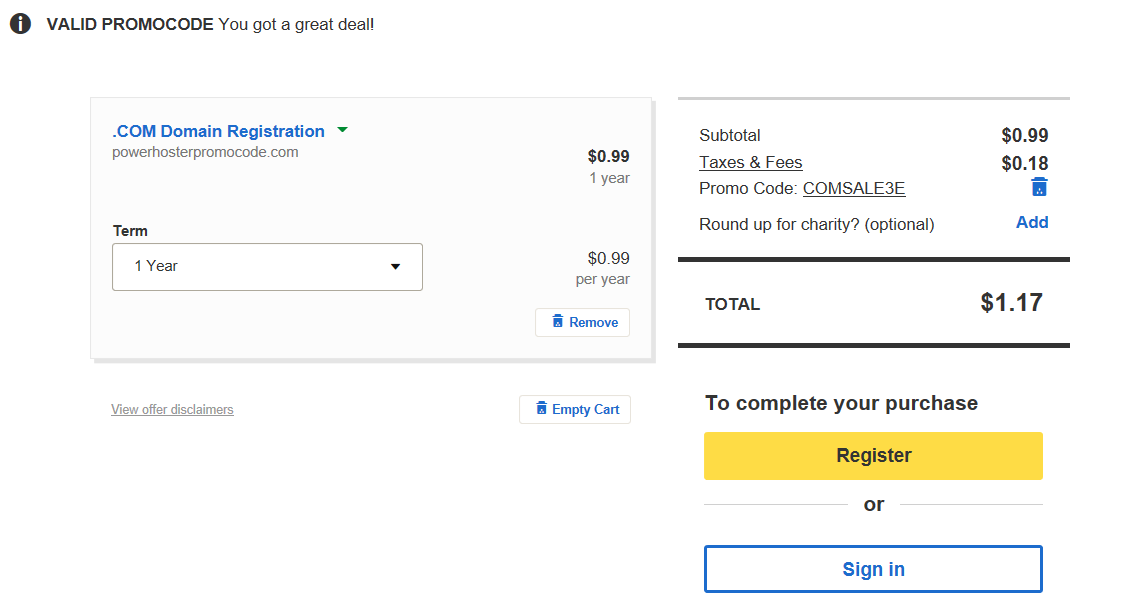 You can register your domain management account or sign in your domain management account after valid promo code applied. You can use your paypal or credit card to pay.