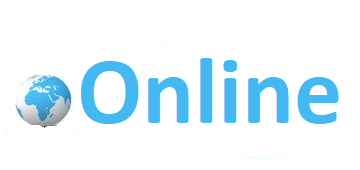 Search for your domain name
.online Domain Name Only $39.99
Your world is about to get bigger.
Whether you sell flowers or software solutions, write creatively or photograph with flair, .onlinegives you a domain that's modern and unique. Unlike other domains, .online is both memorable and descriptive, telling people exactly where they can find you.
Why choose a 
.ONLINE

 domain extension?
Use .ONLINE to register a URL that may not have been available with a generic domain. Brick and mortar businesses can differentiate their online store by using .ONLINE.

.ONLINE can be used for tons of exciting domain names, like dating.online, poker.online, and college.online.
Open your doors to the world.
If you're a local business owner with dreams of expanding, .online may be your ticket to bigger and better things. Draw in new customers by using your .online domain to market your wares through search engine marketing, email campaigns or other types of online advertising. Plus, you'll delight the customers you already have by giving them a new way to purchase your goods or services anytime they feel like it, right from the comfort of their own home.
Give a .online name to new ventures.
A .online domain is perfect for anyone who's:
Launching a new business or product
Opening an eCommerce store
Making a website for their brick-&-mortar shop
Building an impressive resume
Putting together a creative portfolio
Initiating a website for a school, college or agency
Working with programmers, domain resellers and app developers
Your family and friends (and maybe even a few strangers) want to know what's happening in your life, so create a unique web space that's a real extension of you. A .online domain is the place to share your thoughts and ideas on what matters most to you. Post pictures from faraway travels or a picnic down the block, then just send friends and family your domain link. Put your name – first, last or both – in front of a .online domain and you've added even more personality to an already-unique domain.
Did you know that the word "online" is understood in over 24 languages? That makes for a powerful global presence. If you dream of building a universal brand for your business – or you just want to connect with like-minded people to discuss recipes, pets or your favorite films — you'll be well-received around the world with a .online domain name. Come onboard with .online. The world is waiting.
Related Terms