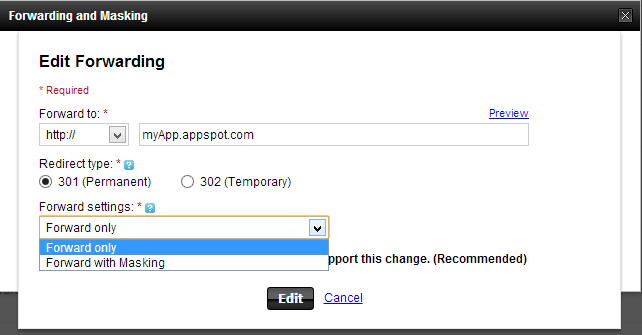 Forward only — Use 301 redirects to redirect from myDomain.com to myApp.appspot.com
Forward with Masking — Use frames to keep the URL as myDomain.com while instructing the browser to fetch the content from myApp.appspot.com. The URL then doesn't change as you navigate the site.
These are the instructions for forwarding and/or masking a domain in List View, which will look something like this: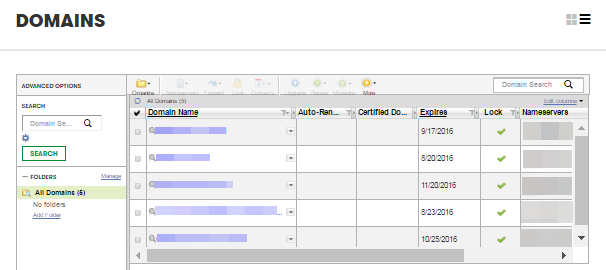 You can always revert to this view in your account and follow these instructions by choosing the list view in the upper right corner:

Otherwise, your account will likely default to Card View, which will look something like this: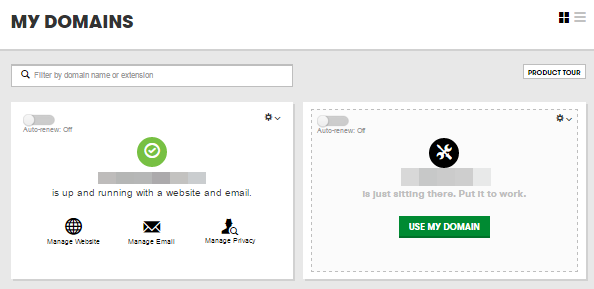 Domain name forwarding lets you automatically direct your domain name's visitors to a different website.
Masking prevents visitors from seeing your domain name forwarding by keeping your domain name in the Web browser's address bar.
Let's look at this example of how you can configure forwarding.