Cheap .cc Domain Name Registration – $12.79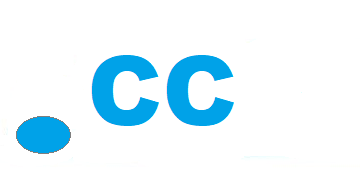 Search for your .cc domain name
.CC Domain Name Only $12.79
The .cc country-code top-level domain name (ccTLD) is an extension that represents the Cocos (Keeling) Islands.
Domain names can be up to 63 characters, with a minimum of three characters, and can contain letters (a to z), numbers (0 to 9), and hyphens (except at the beginning or end of the domain name). You cannot register domain names with special characters such as & or #.
Features
Availability
Who can register?
Anyone
Registration length
1-10 years
Renewal length
1-10 years
Renewal restrictions
Auto-renewal of your .cc domain name renews on the day after its expiration date. If the renewal attempt fails, we re-attempt renewal 4 days later and again in another 7 days.

If we cannot auto-renew the domain name and you do not manually renew it by the 12th day after the expiration date, it must be redeemed. There might be a fee for the redemption. See Recovering expired domain names for instructions on the redemption.

For example: Your .cc domain name expires on October 1. If your domain name does not renew automatically, you can renew it manually until October 20. For automatic renewals, we attempt to renew the domain name on October 2, October 6, and October 13.

Nameserver requirements
None
Transfers to POWERHOSTER.COM
Supported
Transfers away
Supported
Private registration
Supported
Protected registration
Supported
Backorders
Not supported
Bulk registration
Supported
Account change
Supported
Contact updates
Supported
IDNs
Not supported
Expiration/redemption
Please contact customer support
Refund policy
Most domains will follow the Standard Terms, but certain domains will have exceptions or may not be refundable at all.
Registry
VeriSign
.cc is the Internet country code top-level domain (ccTLD) for Cocos (Keeling) Islands, an Australian territory of 5.4 square miles (14 km2; 1,400 ha) and about 600 inhabitants. It is administered by a US company, VeriSign, through a subsidiary company eNIC, which promotes it for international registration as "the next .com"; .cc was originally assigned in October 1997 to eNIC Corporation of Seattle, Washington, by the IANA.
The Turkish Republic of Northern Cyprus — a country the UN does not recognise (they consider it to belong to the republic of Cyprus) — also uses the .cc domain, along with .nc.tr.
With the help of SamsDirect Internet, eNIC managed and marketed the top level domain with great success to become the "second largest TLD registry in the United States second only to Verisign" according to Brian Cartmell, founder and CEO of eNIC, who testified before the United States Senate in regard to The Governance of the Domain Name System by the Internet Corporation for Assigned Names and Numbers on February 4, 2001. Much of the success of the domain sales came as a direct result of Sams entering into a deal with the largest radio broadcaster in the United States, Clear Channel (CC) Communications, to advertise and promote the domain on several hundred radio stations over a three-month period.
Is a .cc Domain Name Right for You?
This domain extension was originally assigned as a country code TLD (top-level domain) for the Cocos (Keeling) Islands near Australia, but anyone can register a .cc domain for any purpose. Organizations with "CC" in their names – consulting companies, cycling clubs, conference centers – love this extension. Other organizations love it too, because it's professional, short and memorable. All .cc domains are administered by VeriSign, who also handles .com and .net, ensuring total security and peace of mind.
Why choose a 
.CC

 domain extension?
.CC has become popular as a domain associated with church communities, commercial companies, consulting companies, community centers, Chinese companies, conference centers and chat clubs.

If your business is looking to gain or has already attained a presence in the Cocos Islands, owning a .CC domain should be part of your plan.
If you have a trademark, you need to protect it. Protecting your identity, as well as that of your business online is just as important as protecting you personal identity. By registering ccTLDs you are taking one more step toward preserving your trademark. It is much wiser to be the initial purchaser of a domain, than attempting to acquire it after someone else has.
Another great use for ccTLDs is acquiring shorter names. It is near impossible to register common words in more prevalent domains such as .NET or .COM. It is much more likely to find these types of domains available in a ccTLD.
There are no restrictions for registering a top level .CC domain
Registration for these domains is open to anyone, similar to .COM, .NET, or .ORG.